WHY CHOOSE US?
IMPACT Exhibition Organizer is part of IMPACT Exhibition Management Co., Ltd. ("IMPACT") is the leading exhibition organizer in Thailand. Offering a full range of services for domestic and international exhibitions… Read more >>
CREATING WITH HIGH STANDARD
Almost 20 years of success comes from cautiously planning, full service operation, study marketing trend…Read more
PROFESSIONAL TEAMWORK
Our professional team is ready to provide you with all-in-one service from an integrated sales team, marketing team, operation team…Read more
INTERMAT ASEAN
INTERMAT ASEAN, the Southeast Asian trade show on construction and infrastructure, focuses on four key sectors...
Read more
CONCRETE ASIA
CONCRETE ASIA, The 4th international exhibition for the ASIAN Concrete sector. The industry can look forward...
Read more
Beyond Beauty ASEAN Bangkok
Beyond Beauty ASEAN Bangkok (BBAB), the largest gateway to the Southeast Asian beauty ...
Read more
Pet Variety
The outstanding pet exhibition in Thailand, welcomes all pet lovers with numerous adorable...
Read more
CEBIT ASEAN Thailand
Focusing on IT innovations revolutionizing the business including Cloud technology, IT security...
Read more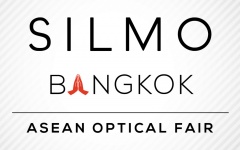 SILMO Bangkok
SILMO Bangkok serves as the ideal gateway into ASEAN's optical industry bringing together over 4,000...
Read more
LED Expo Thailand
LED Expo Thailand, the 8th edition of ASEAN's Show on LED Technology & Lighting Solutions...
Read more
Thailand International Dog Show
The Largest and Only Dedicated Dog Show in ASEAN, "The 19th Edition of SmartHeart presents...
Read more
It has been a great experience to work jointly with IMPACT to organize LED Expo Thailand. A team of thorough professionals & excellent team spirit with good facilities & good track record

Gaurav Juneja
Director, MEX Exhibitions Pvt Ltd. India
Cooperating with IMPACT during AVL Thailand proved to be very memorable. We are happy to be able to work with a team of professionals

Singex Exhibitions Pte Ltd.
Singapore
We have established in-depth cooperation and trust with IMPACT based on its professional teamwork and valuable advisory support rendered.

Mr. Li Deying
General Manager, China Foreign Trade Guangzhou
IMPACT as our partner in Thailand for the RechargeExpo Thailand. The IMPACT team offers professional quality which made a good impression on us.

Dew Gan
RechargeAsia Corporation (China)
IIR Middle East is part of the Informa Group and we are pleased to work with IMPACT as our partner to launch two international exhibitions in Thailand